Our company's vision is to continuously increase value to customers in the sourcing, sale and distribution of perishable commodities.
Growth
Vista's traditional product focus has been on poultry, pork and beef. We have expanded our product line. Our poultry offerings now include: capon, duck, Cornish hens and geese. We also offer nontraditional product offerings, such as: pet foods, by-products, raw materials for further processing and offal items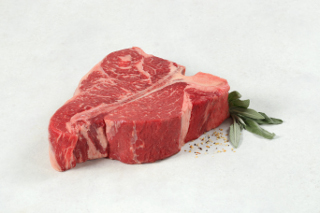 Vista's international trade with Mexico, Canada and the rest of the world has grown, increasing our global reach. We continue to be committed to the ongoing expansion and integration of our existing domestic and international trade business and intend to augment this growth through acquisition.
History
Vincent Pacifico founded Vista Food Exchange, a trading company on 125th Street in Harlem, in 1979. Prior to incorporating Vista, Mr. Pacifico worked for Showell Farms Inc., a poultry firm specializing in a brand of product called Cookin' Good Chicken.
In 1981 Vista Food Exchange moved into the Hunts Point Cooperative Market, one of the major facilities housed in the world's largest wholesale food distribution center. The Hunts Point Cooperative Market houses 47 different separate businesses and is located on 60 acres in the Bronx, New York-just 6 miles from the Empire State Building. This Bronx location is ideally located, having modern facilities for truck and rail distribution.
In addition to this primary location, Vista Food Exchange has 10 strategically positioned North American branch offices to facilitate one-stop connections to meat, poultry and seafood-locally, nationally and internationally.